Florida Quilt Network - Newsletter #117
March 1, 2008
Quilting Friends,
We're on the downswing of Florida's quilting high-season…if you haven't sated that show-bug, you have a few more opportunities.
Great News! You may remember from last month's newsletter that Quilting Arts magazine now has a show on PBS, and I recommended you ask your local PBS affiliate to add it to their programming schedule. Well, if you get Channel 15 out of Daytona Beach, rev up your DVRs; you're in luck. They will start broadcasting the show on Wednesdays at 12:30pm. Yahoo!
I don't know if any of your new year's resolutions are green, as in saving the environment, but just in case they are, one of my resolutions is to share with you some of my favorite green living tips. Feel free to share yours too for future newsletters! If we don't start changing the way we simply live, there won't be much left of this earth for our grandchildren. That is a given.
Tip #3 [thanks to Kelly Woodworth]: It's a question you're asked at the grocery store all the time, "Paper or plastic?" The environmentally correct answer is NEITHER! More than 380 million plastic bags are thrown away in the United States every year, and those plastic bags can take up to 1,000 years to biodegrade in landfills. And while paper bags do eventually biodegrade, an estimated 14 million trees a year have to be cut down to make 10 billion paper bags. The solution is to bring your own cloth bags to the store to use and not use theirs. Better yet...how about each quilt guild make some and sell them in our boutiques when we have a quilt show?! You'll be able to use them over and over, and throw them in the wash when they get dirty. [from the Editor: embroider or appliqué these cute words on the outside: "I'm not a plastic bag".]
As always, if you have email changes, let me know:subscribe@FloridaQuiltNetwork.com
-------------------------------------------------------------------
CALENDAR OF EVENTS: (Newsletter number follows)
2008
Now – April 30 Virtual Quilt Show slingerquiltguild.we.bs (#117)
Mar 6-7 Quilt Show in Mt. Dora www.lakequiltguild.com (#112)
Mar 8 SSQA Meeting in Mt. Dora www.ssqa.org (#115)
Mar 8 Quilt Show in Bushnell steinhaus40@wmconnect.com (#116)
Mar 7-9 Quilt Show in Hudson www.westpascoquilters.org (#116)
Mar 7-8 Quilt Show in Palmetto isulliva@aol.com (#103)
Mar 7-8 Quilt Show in Bartow www.LadysoftheLake.com (#116)
Mar 12-14 Applique Teachers in Tampa djohns47@tampabay.rr.com (#116)
Mar 14-15 Quilt Show in New Smyrna Beach mlp131@aol.com (#112)
Mar 14-16 Quilt Show in Ft. Lauderdale www.onceuponquilt.com (#113)
Mar 15-16 Quilt Show in Venice www.thevaqg.com (#114)
Mar 28 – 29 Quilt Show in St. Petersburg sspdy@aol.com (#116)
April 1-8 Fiber Retreat in New Smyrna Beach mmcbride@atlanticcenterforthearts.org (#111)
April 4-5 Quilt Show in Melbourne http://www.s-piecemakers.com (#110)
May 10-18 Quilt Cruise www.roundbobbin.com (#113)
May 13-23 Quilt Excursion to Paris www.jeannemillstours.com (#115)
June 19-21 NQA Convention in Columbus, Ohio www.NQAQuilts.org
July 13-26 Teen Writing Residency www.atlanticcenterforthearts.org (#117)
August 28-30 Quilt Show in Indiana http://SpinningSpools.FikeWorks.com
(#117)
Sept 6-13 Quilt Cruise in Alaska www.sewmanyplaces.com (#116)
Nov 2-11 Quilt Tour of Ireland www.sewmanyplaces.com (#116)
2009
Jan 30-31 Quilt Show in Largo www.largocrackerquilters.org (#117)
-------------------------------------------------------------------
VIRTUAL QUILT SHOW
Show name: Ties That Bind Quilt Guild Virtual Quilt Show
Dates: February 25-April 31, 2008
Show address: Slinger Quilt Guild slingerquiltguild.we.bs
Slinger, Wi, USA 53086
Contact vqs@slingerquiltguild.we.bs
Website: slingerquiltguild.we.bs
-------------------------------------------------------------------
CALL FOR ENTRIES
Quilters of Alachua Day Guild is again co-sponsoring a juried quilt exhibit titled Quilting Natural Florida II to be held in the Spring of 2010 at the Florida Museum of Natural History. I have attached an entry form and rules. We are in the process of call for entries so we would appreciate your assistance in spreading the news. The entry form is available for download from our website http://www.qacdg.org
-------------------------------------------------------------------
QUILT SHOW IN INDIANA
Spinning Spools Quilt Guild
P.O. Box 386
Auburn, IN 46706
August 28-30, 2008
http://SpinningSpools.FikeWorks.com
260-238-4837 Linda Kennedy
buzzcurly@verizon.net Beverly Snyder
-------------------------------------------------------------------
QUILT SHOW IN LARGO
Largo Cracker Quilters, Inc. will be hosting our biennial quilt show, Celebrate the Quilt Explore the Art on January 30 – 31, 2009 10:00 am – 4:00 pm. Admission $6.00.
Free Parking – Buses Welcome – Handicap Accessible St. Paul United Methodist Church Christian Life Enrichment Center, 1199 Highland Ave. NE, Largo, FL 33770 For more information see www.largocrackerquilters.org
-------------------------------------------------------------------
TEEN WRITING RESIDENCY IN NEW SMYRNA BEACH
<![if !vml]>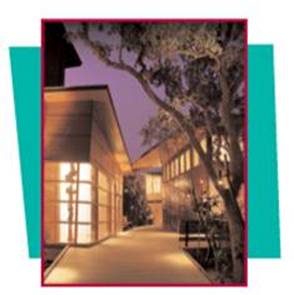 <![endif]> <![if !vml]>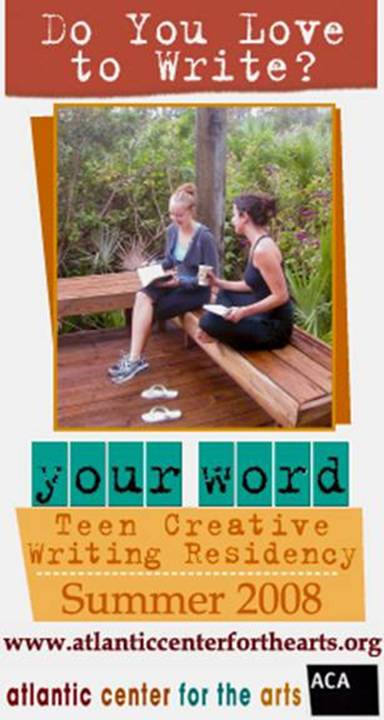 <![endif]> <![if !vml]>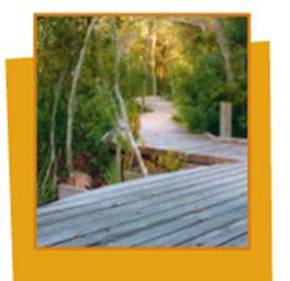 <![endif]>
Atlantic Center for the Arts' your word: Teen Creative Writing Residency
is a one-of-kind, multi-genre summer writing residency that offers
9th through 12th grade writers workshops and mentorship by
distinguished authors in poetry, fiction, and creative
nonfiction/memoir, on the grounds of a breathtakingly
beautiful ecological preserve.
your word: Teen Creative Writing Residency will be
held from July 13 through July 26, 2008, offering 21
participants from around the country an extraordinary
opportunity to explore and expand the power of
their individual voices through writing workshops.
The program will take place at Atlantic Center for
the Arts, an artists' community on the east coast of
central Florida.
Atlantic Center for the Arts announces
the your word 2008 Master Writers-in-Residence.
<![if !vml]>

<![endif]> <![if !vml]>
<![endif]> <![if !vml]>

<![endif]>
Maggie Estep: Fiction Thomas Sayers Ellis: Poetry Terese Svoboda: Creative Nonfiction/Memoir
www.maggieestep.com www.tsellis.com www.blueflowerarts.com/tsvoboda
And the 2008 your word Fellowship recipient
<![if !vml]>

<![endif]>
John Murillo: 2008your word Fellow
Application deadline extended to April 4, 2008!
Residency Schedule
Students will join three Master Writers-in-Residence, one in each of the following genres — Poetry, Fiction, and Creative Nonfiction/Memoir. Teens can strengthen skills in their preferred genre, while exploring and experimenting with other forms of literature. Scheduled recreational activities may include evening events with guest writers and readings, a poetry slam, trips to New Smyrna's beaches, guided boat trip and eco-tour on local waterways, as well as bike rides, yoga, and a bookmaking workshop. Atlantic Center for the Arts' Community Arts Manager will facilitate the program, and chaperones will be on-site 24-hours a day throughout the residency. The residency provides mentorship by Master Writers as well as the opportunity to meet and interact with peers.
Tuition
$750 for the residency includes instruction, accommodations, meals, and all activities.
Scholarships for tuition and travel stipends are available; please see Application Procedure, Item #4.
Facilities and Housing
Atlantic Center for the Arts is located on 10 acres of pine and palmetto forest, representing the interaction between nature, environment and creativity. Nestled within a 69-acre ecological preserve, the campus is connected by raised boardwalks. Students will reside in two buildings containing 28 single occupancy housing units (4 handicap-accessible), furnished with double bed, private bathroom, work desk, small refrigerator, and linens. Atlantic Center's award-winning studio complex includes a dining hall, digital media lab, library, administration building, and a Visitor Center & Gallery.
Admission
The selection process for this unique literary residency opportunity will be competitive. Atlantic Center for the Arts receives the applications and forwards them to the Master Writers-in-Residence. A total of 21 writers will be selected.
Application Deadline: April 4, 2008
Faxed or electronic applications will not be considered.
Applications postmarked after this date will be considered
only if space is still available. Applications must be typewritten
and must include items #1-3. (Item #4 is optional,
but is required if you are requesting scholarship support.)
1. COVER LETTER:
• Your name, address, age, phone number(s), email
address (if applicable)
• Name of school (or tell us if you are homeschooled)
• Grade level
• Name of the genre (poetry, fiction, creative
nonfiction/memoir) of your Writing Sample
• Name and telephone number(s) of parent or guardian
2. STATEMENT OF INTENT: What do you hope to
achieve in this residency? (limited to 1 page)
3. WRITING SAMPLE: 3 pages
Your writing sample should be in your preferred genre. For
example, you may submit 3 pages of poetry, or 3 pages
of fiction, or 3 pages of creative nonfiction/memoir. You
may include more than one genre in your sample (for
example, 1 poem, and 2 pages of fiction), but the entire
sample is limited to 3 pages. Submit four copies of your
writing sample. All sheets must be 8.5 x 11 paper.
Submission must be typed on one side of the sheet:
double-spaced for prose, single-spaced for poetry. Do not
send more pages than required; surplus pages will not be
processed. Please keep a copy of your submission. Do
not send original copies of your work. Writing samples will
not be returned.
4.SCHOLARSHIP SUPPORT: To apply for full or partial
tuition scholarship support, include a brief letter, no more
than two paragraphs, stating your financial situation and
the amount of assistance you are requesting. A
limited number of travel stipends are also available.
Mail to the following address by the application
deadline of April 4, 2008:
your word: Teen Creative Writing Residency
Atlantic Center for the Arts
1414 Art Center Avenue
New Smyrna Beach, Florida 32168
Applications must be postmarked by April 4, 2008.
Letters of acceptance will be mailed the first week in May.
For more information, contact Atlantic Center for the
Arts' Community Arts Manager, 386-423-1753 or visit
www.atlanticcenterforthearts.org
Sarah Lynn Higgins
Community Arts Manager
Atlantic Center for the Arts at Harris House
214 South Riverside Drive
New Smyrna Beach, FL 32168
386-423-1753 386-423-3137 FAX
www.atlanticcenterforthearts.org
Atlantic Center for the Arts is a nonprofit 501 (c)(3), interdisciplinary artists-in-residence community and arts education facility dedicated to promoting artistic excellence by providing talented artists an opportunity to work and collaborate with some of the world's most distinguished contemporary artists in the fields of music composition and the visual, literary and performing arts. Community interaction is coordinated through on-site and outreach presentations, workshops and exhibitions.
-------------------------------------------------------------------
Simply Quilts TV Schedule for March
| | | |
| --- | --- | --- |
| Mar 03, Monday | 08:00 am | no show today |
| | | |
| --- | --- | --- |
| Mar 04, Tuesday | 08:00 am | #1108 Stitch and Split Appliqu? w/ Jayme Crow |
| | | |
| --- | --- | --- |
| Mar 05, Wednesday | 08:00 am | #1034 Free-Standing Applique w/ Sheron Malec |
| | | |
| --- | --- | --- |
| Mar 06, Thursday | 08:00 am | #1105 Victoria and Albert Quilts w/ Kaffe Fassett |
| | | |
| --- | --- | --- |
| Mar 07, Friday | 08:00 am | #1122 Design Embroidery Software w/ Charlotte Warr Andersen |
| | | |
| --- | --- | --- |
| Mar 10, Monday | 08:00 am | no show today |
| | | |
| --- | --- | --- |
| Mar 11, Tuesday | 08:00 am | #1128 Impressionist Quilts of Japan w/ Noriko Endo |
| | | |
| --- | --- | --- |
| Mar 12, Wednesday | 08:00 am | #1130 Tree of Life Family Tree w/ Diana McClun |
| | | |
| --- | --- | --- |
| Mar 13, Thursday | 08:00 am | #1115 Star's Surrounded w/ Elizabeth Hamby Carlson |
| | | |
| --- | --- | --- |
| Mar 14, Friday | 08:00 am | #1037 Totally Tubular w/ Rita Hutchens |
| | | |
| --- | --- | --- |
| Mar 17, Monday | 08:00 am | no show today |
| | | |
| --- | --- | --- |
| Mar 18, Tuesday | 08:00 am | #1015 By the Letter w/ Mary Lou Hallenbeck |
| | | |
| --- | --- | --- |
| Mar 19, Wednesday | 08:00 am | #1022 Scrapbook Quilts w/ Sue Astroth |
| | | |
| --- | --- | --- |
| Mar 20, Thursday | 08:00 am | #906 Quilt's That'll Floor Ya! With Christine Porter |
| | | |
| --- | --- | --- |
| Mar 21, Friday | 08:00 am | #1138 Egg Money Quilts w/ Eleanor Burns |
| | | |
| --- | --- | --- |
| Mar 24, Monday | 08:00 am | no show today |
| | | |
| --- | --- | --- |
| Mar 25, Tuesday | 08:00 am | #925 Simply Quilts Challenge with Jean Qells, Jim Kankula, Jan Mullen |
| | | |
| --- | --- | --- |
| Mar 26, Wednesday | 08:00 am | #915 Hula Hut with Lisa Boyer |
| | | |
| --- | --- | --- |
| Mar 27, Thursday | 08:00 am | #827 Novelty Dresden Plates with Sharon Stroud |
| | | |
| --- | --- | --- |
| Mar 28, Friday | 08:00 am | #1018 Three-Dimensional Feather Stars w/ Russell Scott, Rachel Clark and Linda Johanson |
| | | |
| --- | --- | --- |
| Mar 31, Monday | 08:00 am | no show today |