Florida Quilt Network - Newsletter #151
March 6, 2011
Quilting Friends,
I've been sewing since I was 5 years old, and made my first quilt when I was 12, with my mom's dressmaking scraps. My mom sewed clothes for all of eight of us kids, using her trusty featherweight, circa 1951. When I graduated from Catholic high school, I had nothing to wear to my summer job because we wore uniforms to school. So I learned very quickly how to read a pattern, and I sewed up all kinds of garments. Really, I think the trick was that my mom was right there, ready to answer any question before I got too frustrated. She could make anything and did. Those were the days that the uniform store would sell the plaid fabric and you could make up those Catholic plaid skirts WAY cheaper than you could buy them.
Well, here we are. My mom just turned 80 (she won't mind me telling you that, because she's very proud of her age), and she has recently discovered the joys of charity quilting. She has never made a quilt before this (why should she, she has a daughter who makes them FOR her), but a few years ago I showed her a raggedy jeans pillow. At the next church rummage sale she brought home some blue jeans that didn't sell and started cutting and sewing. She loves the recycling aspect of that. She makes lap robes for the local nursing home. Wanna bet some of those residents are younger than her? Anyway, recently the nurse-in-charge told her that one of the residents will not let go of her new quilt. It is her security blanket and she takes it everywhere. You better believe my mom has caught the bug! It's never too late to find a new passion, is it?
I found a nifty website recently where you can print graph paper in all kinds of shapes: hexagons, equilateral triangles, diamonds… you name it. Have fun: http://incompetech.com/graphpaper/trianglehex.html
Here is a fun little 6 minute video that pays tribute to the patchwork quilt: http://www.nfb.ca/film/quilt
To get a complete, organized, hotlinked listing of all the upcoming shows, retreats, workshops, shop hops, exhibits, etc, please visit www.floridaquiltnetwork.com/calendar.html
Happy Quilting, Mary-Jeanine
-------------------------------------------------------------------------
CALENDAR OF EVENTS: (Newsletter number follows)
2011
Mar 5-6 Quilt Show in Naples www.naplesquiltersguild.com/Show.html (#141)
Mar 7 Special Lecture in Bradenton (#151)
<![if !supportLineBreakNewLine]>
<![endif]>
Mar 8-30 Quilt Art Show in Daytona Beach 386-258-3856 (#151)
Mar 9-11 Lisa Bongean Workshop in Tampa www.featherprincesses.org (#150)
Mar 10-12 Art & Textile Show in Melbourne www.seasidepiecemakers.com (#149)
Mar 10-12 Quilt Gathering & Workshop in Melbourne www.seasidepiecemakers.com (#149)
Mar 11-12 Quilt Show in Crystal River http://www.creativequiltersofcitruscounty.com (#143)
Mar 11-12 Quilt Show in Sarasota www.friendshipknotquiltersguild.com (#141)
Mar 11-12 Quilt Documentation Days in Port Richey (#149)
Mar 12 Quilt Show in Bushnell Frederic.805@ hotmail.com (#149)
Mar 12 Quilt and Craft Festival in Trenton www.suwanneeshops.com (#151)
Mar 19 Quilt Documentation Days in Jacksonville (#145)
Mar 26 Quilt Documentation Days in Geneva (#145)
Mar 26 Free Stashbuster Lecture in Maitland sewing.net/training.htm (#140)
April 2 FL Quilt Study Group Meeting in Trenton sewmuch63 @ hotmail.com (#149)
April 6-10 SSQA Symposium in Tampa www.SSQA.org (#151)
April 8-10 Quilt Show in Tifton, GA www.amlegacyquilts.com (#151)
April 9-10 Art & Quilt Show in Wesley Chapel www.wesleychapelchamber.com (#149)
April 9-10 Silk Painting Workshop in Glenwood 386-985-9342 (#151)
April 8-9 Katie Pasquini-Masopust Workshops in Bradenton randyc10@aol.com (#151)
April 16 Bus Shop Hop in N. Central Florida http://aquiltersdream.biz (#151)
April 23 Free Stashbuster Lecture in Maitland sewing.net/training.htm (#140)
April 27 – 30 AQS Quilt Show in Paducah www.americanquilter.com
April 29-May 1 Spring Retreat in Gilbersville/Paducah www.engelquilts.com (#149)
April 30-May 1 Quilt Show in Gainesville hayesbernina@bellsouth.net (#143)
May 28 Free Stashbuster Lecture in Maitland sewing.net/training.htm (#140)
June 20-23 Quilt Retreat in Silver Springs talacam@aol.com (#146)
June 25 Free Stashbuster Lecture in Maitland sewing.net/training.htm (#140)
October 15-16 Fall Festival in Wesley Chapel www.wesleychapelchamber.com (#151)
-------------------------------------------------------------------------
Quilt Art Show in Daytona Beach
Mark your calendars and plan to attend a Quilt Art Show at the Art League of Daytona Beach in March.
Three Central Florida groups are exhibiting their works of art at a show called "Stitches in Time, A Celebration of Fabric.
The groups include: Racing Fingers Quilt Guild, Fiber Artists ON The Cutting Edge, and No Rules and Beyond.
The Museum is located at 433 S. Palmetto Ave., Daytona Beach, FL 32114. Phone:386-258-3856.
It is open Tues-Sun between the hours of 1 o'clock and 4 o'clock (closed Mon.)
The show can be viewed March 8th thru March 30th.
-------------------------------------------------------------------------
More info on the Fiber Week in New Smyrna
Just a reminder that my Focus on Fiber retreat is coming up. I can't believe it's only 6 weeks away but I've been busy with Volusia Wrapped in Fiber (www.volusiawrappedinfiber.wordpress.com).

Pamela Allen, who juried Volusia, says this of the retreat:

Yes I'd like to really urge anyone who can to attend this exciting week
at The Atlantic Center for the Arts that Mary McBride has created. No
formal structure, just working along side other fiber artists, learning
new things from them, commiserating and celebrating the life. Not to
mention beautiful accommodation, excellent food, great studios, and
terrific after hours quality time. I now make it an annual pilgrimage.
AND it's very reasonable!

Come if you can.
Pamela


Go to www.focusonfiber.wordpress.com for all the facts and more...there are three classes before the retreat: shibori, abstract painting/sewing, and Doll Patterns & Modifications.

--
Mary McBride
aka Mary in DeLand of Art
Florida
www.marymcbridearts.homestead.com
www.peabodyauditorium.org, curator
www.gatewaycenterforthearts.org, guest curator
www.SAQA.com FL Rep & Exhibition Committee
DeLand Conference & Business Center, Hearn Galleries, curator
-------------------------------------------------------------------------
SILK PAINTING WORKSHOP IN GLENWOOD
2 day silk painting workshop in Sherrill Schoening's Studio
April 9th and 10th 2011
This workshop will be held at the artist's home, the beautiful Rancho Paradisio in Glenwood, Fl. The focus of this workshop will be on the French Serti technique of painting on silk.
Hours are 9-3 on Saturday and 9 to 3 on Sunday, leaving you time to explore nearby Deleon Springs state park before dark. You may also want to go into town to see Sherrill's gallery, Great Escape Gallery and dine at one of DeLand's fine restaurants!
All silk painting supplies will be included, and students will leave with a finished painting.
Cost is $325 if registration is paid in full by March 1 or $350 after that.
A non-refundable $100 deposit will hold your spot, but the registration must be paid in full by April 1. Class size is limited to 6 people in insure a wonderful experience for all!
Please pack your lunch; kitchen is available for your use. During your 45 minute lunch break, you can eat in the beautiful gardens, and have a stroll around the ranch which is over 3 acres.
A list of nearby hotels and restaurants will be sent with your registration packet, once you have paid in full.
Send deposit to:
Sherrill Schoening
1598 Manor way DeLand Fl 32720
386-985-9342 studio
386-740-7777 gallery
386-804-7924 cell
-------------------------------------------------------------------------
QUILT SHOW IN GEORGIA
The Georgia Agrirama Foundation and the Wiregrass Quilter's Guild are proud to present our second American Legacy Quilt Show "Pieces of Your Life". It is a juried show with cash prizes being awarded.
Please visit our website at www.amlegacyquilts.com for complete information on quilt entry, vendor opportunities, classes offered, appraisals and other information. The show is April 8-10 with an opening reception on the night of April 7th.
We thank you so much and hope to see you in Tifton at our show.
Lynn
Lynn Lovett
229-392-5305
-------------------------------------------------------------------------
QUILT AND CRAFT FESTIVAL IN TRENTON
Quilt & Old Time Craft Festival – Saturday March 12th from 9:00 – 4:00
Trenton, Florida outdoor festival . Featuring 20 quilt groups up and down
historic Main Street, the Springhouse Quilters at the Old Railroad Depot
and Anna Lupkiewicz, known as the "Mother of Quilting" in Gainesville.
Contacts: Stephanie Metts www.suwanneeshops.com 352-463-3842
Kyle Stone www.GilchristCounty.com 352-463-3467
-------------------------------------------------------------------------
LECTURE & CLASS IN BRADENTON
Manatee Patchworkers - Fraser Smith, known for his wonderful quilts carved in wood, will be our guest speaker on Monday, March 7, 2011. Manatee County Public Library, 1301 Barcarrota Blvd. West, Bradenton, FL Snack & Social, 6:00pm - Meeting 6:30pm. A $3.00 donation from no-members is greatly appreciated.
Invitation to Class: April 8 & 9 Katie Pasquini-Masopust will be teaching two classes - Fractured Landscapes (on the 8th) and Ghost Layers (on the 9th). Classes held at South Winds at Five Lakes, 34th Street West, Bradenton, FL. For non-members, the prices are $80 each or $140 for both classes. All are welcome. If interested and need additional information, please contact Randy Carman, randyc10@aol.com
-------------------------------------------------------------------------
SSQA SYMPOSIUM IN TAMPA
Applique/ Scraps Quilts/ Art Quilts/ Embellishing Classes
Learn from the best: Velda Newman, Mary Sorensen, Sally Schneider and Leigh McDonald April 6--10 in Tampa.
For more information: http://www.ssqa.org/symposium.htm
Get support for your educational or charity event!
Any group in Florida doing quilt-related educational or charity work may apply for a grant from SSQA.
Don't miss out on this opportunity to get help with funding your special project! Ask for your part of the $5000 available.
Deadline for applications is March 31.
http://www.ssqa.org/grants.htm
-------------------------------------------------------------------------
BUS SHOP HOP IN CENTRAL FLORIDA
Would you like to see 3 great shops in one day, have lunch have lots of demos, door prizes, games and not drive. Join us for The Bus Shop Hop April 16th. Catch the bus at one of the following Shops A Quilters Dream in Leesburg, Tomorrows Treasures in Ocala (they just moved in to a bigger store) and Crafty Threads In Tampa (opened last year) $50.00 per person sign up early spaces on the bus are limited. For more information contatc A Quilters Dream at aqd@embarqmail.com or call 352-728-1482


Connie Czernuch
A Quilter's Dream, LLC
719 W. Main Street
Leesburg, Fl 34748
352-728-1482
http://aquiltersdream.biz
www.itsyourdowntown.com
-------------------------------------------------------------------------
QUILT SHOW PLUS IN MELBOURNE
Truly unique, Collaborations! is a not-to-be-missed show. On March 10-11, Nineteen vignettes comprised of various art media including quilts guarantee inspiration for the viewer. Additional exhibits include Quilts of Distinction – quilts which have either received national recognition or been featured in national publications/books. Seaside Piecemakers' previous Best of Show quilts will be shown along with the 2011 Challenge: 30…30…30 Somethings, in commemoration of Seaside's 30th year. A special reception for meeting the artists is Thursday from 6-8 p.m. and the public is invited. Some of the artwork will be available for purchase. There is no admission fee. Information: margie@cfl.rr.com
-------------------------------------------------------------------------
<![if !vml]>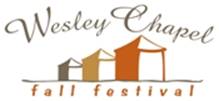 <![endif]>
The Greater Wesley Chapel Chamber of Commerce is proud to announce that the 3rd Annual Wesley Chapel Fall Festival planning is underway!
Saturday, October 15, 2011 10am-5pm & Sunday, October 16, 2011 10am-5pm
in The GROVE at Wesley Chapel, Wesley Chapel, FL
*Arts and Crafts
*Ronnie Setser Car Show
*Battle of the Wings Contest
*Restauant Row
*Live Entertainment
*Children's Activities
*Hayrides and Pumpkins
Applications at www.wesleychapelchamber.com
For more Information: wcchamber1@aol.com
or call the Chamber Office at (813)994-8534
-------------------------------------------------------------------------