Florida Quilt Network - Newsletter #198
www.FloridaQuiltNetwork.com
March 8, 2015
Quilting Friends,
We continue to add new events for this month and next to the website. And here I thought there were already plenty to choose from! This really is a great season for quilters, and with AQS coming in February 2016, next year will be even better.
If you're interested in making a little money for your hobby, see the bottom of the newsletter for a call to fiber artists. The Florida CraftArt Gallery in St. Pete is looking for handmade wearables and fiber artwork to sell in their gallery.
From my favorite LOCAL North Florida quilt show:

Hello Quilt Guilds,
It is almost time to send out my packets for QuiltFest of Jacksonville for 2015. If you have a new address, P.O. Box number, or a new person to contact would you please e-mail me at: gram3@comcast.net Or call me at 904 771-1154.
Thank you,
Gay Montgomery, Publicity
To get a complete, organized, hotlinked listing of all the Florida upcoming shows, retreats, workshops, shop hops, exhibits, etc, please visit the Calendar.
Happy Quilting, Mary-Jeanine
PS: I love to hear from you, so drop me a line sometime!
-------------------------------------------------------------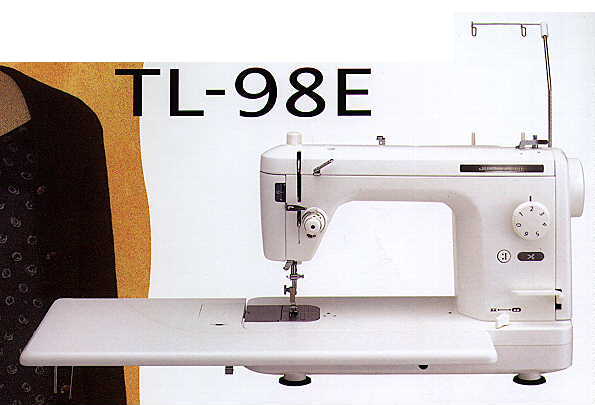 Juki TL98e for sale. 600.00. Great condition, with all accessories, walking foot, knee lift, 20+ bobbins, manual, slide in table, extra speed control, Serviced recently; I don't use anymore. I'm in Ft. Lauderdale. Janet: Quilthoney@aol.com or call 954-242-9010
-------------------------------------------------------------
CALENDAR OF EVENTS: (Newsletter number follows)
2015
Now – Apr 6 Fiber Exhibit in Daytona Beach www.Peabody Auditorium.org (#198)
Mar 10-17 Fiber Retreat in New Smyrna Beach Focusonfiberfloridastyle.com (#196)
Mar 12-14 Quilt Show in Ft. Lauderdale http://www.browardquiltexpo.com/ (#195)
Mar 13-14 Quilt Show in Tampa www.quiltersworkshop.org (#198)
Mar 14 Quilters Tea in New Smyrna Beach PelicanPiecemakersFL@yahoo.com (#191)
Mar 17-21 Fiber Workshops in New Smyrna Beach Focusonfiberfloridastyle.com (#196)
Mar 17-18 Sue Hausmann Workshops in Merritt Island www.sewcentral.net (#196)
Mar 21 Quilt Show in Trenton www.trentonquiltfestival.com (#198)
Mar 21-22 Quilt Show in Estero momc3182gmail.com (#198)
Mar 28 Quilt Festival in Geneva www.countrycottagesewing.com (#194)
Mar 28 Festival in Bradenton mailto:christine.brown@manateeclerk.com (#198)
Apr 11-12 Carolyn Friedlander Workshops in Miami http://carolynfriedlander.com (#197)
April 13-15 Quilt Escape in Satellite Beach www.EngelQuilts.com (#198)
May 2 Pat Yamin Workshop in Lake Worth www.hibiscusquiltguild.org (#191)
May 2-3 Quilt Show in Gainesville (#192)
May 15-16 Studio to Gallery Conference in Melbourne www.StudioToGallery.com (#192)
May 16-Aug 22 Quilt Exhibit in Melbourne Additional information (#198)
July 18-29 Quilt Showcase in Deland www.stetsonmansion.com (#198)
Aug 8 Kathy Ward Workshop in Lake Worth www.hibiscusquiltguild.org (#191)
Sept 17-19 Quilt Retreat with MJ Ibarguen in Cedar Key 352-543-9779 (#197)
Nov 6-7 Quilt Show in Brandon www.brandonquiltguild.org (#193)
2016
Feb 12-13 Quilt Show in Palmetto Karonsquilting@hotmail.com (#193)
Feb 24-27 AQS Show in Daytona Beach www.americanquilter.com (#197)
Mar 4-5 Quilt Show in Melbourne Event Info (#196)
Mar 18-19 Quilt Show in West Palm Beach donnajesse8348@gmail.com (#198)
-------------------------------------------------------------
FIBER EXHIBIT IN DAYTONA BEACH
Exhibition: Fabrications
Artist: Karol Kusmaul
Media: Fiber Art
Dates: March 4 – April 6, 3015
Reception: March 16, 5:30-7:30 PM
Free admission, free parking, free wine & refreshments
Where: Rose Room Gallery, Hrs: M-F, 10:30-4:30; S, 10-2
Peabody Auditorium
600 Auditorium Blvd, Daytona Beach
March 4 is the opening of the annual fiber art exhibition in the Rose Room Gallery in Peabody Auditorium. This year the artist is Karol Kusmaul from Inverness whose work has been exhibition internationally. The exhibition, FABRICATIONS, runs through April 6. A meet the artist reception is March 16, 5:30-7:30 PM. The reception is open to the public and there is no admission fee. Parking is free behind the building for the reception. Visitors are asked to enter through the patio gates on Wild Olive Avenue.
Kusmaul is a retired art teacher from Citrus County Schools. She has been a quilting instructor at Withlacoochee Technical Institute since 1996. Her art has been published in Quilters Newsletter magazine, British Patchwork and Quilting magazine, as well as the SAQA Journal, and her art has been exhibited internationally through Studio Art Quilts Associates (SAQA) with works traveling from the United Kingdom to South Africa, South America and throughout the United States.
Rose Room Gallery hours are M-F 10:30-5:00 PM and Sat 10-2 PM. The work can also be seen before Peabody events and during intermissions. The Peabody Auditorium is located at 600 Auditorium Blvd., Daytona Beach.
-------------------------------------------------------------
QUILT SHOW IN TAMPA
QWS' 2015 show "Quilting is a Celebration" has already had national publicity. The Opportunity Quilt, Sunrise Celebration, has been featured during segment bumps on CBS' Sunday Morning for the past several months. Sunrise Celebration is based on, and with the permission of, Sara Vedeler's quilt pattern, Sedona Star.
Ticket sales and drawing of the winner will occur at the show on March 13th and 14th in Tampa.
Show location is The Salvation Army Center at 1100 West Sligh Ave, Tampa, FL 33604.
The show is open 9 -5 on Friday and 9-4 on Saturday. Admission is $7.00.
For more information on the show and to see this stunning quilt go to www.quiltersworkshop.org.
-------------------------------------------------------------
QUILT SHOW IN TRENTON
Trenton's eight annual Suwannee Valley Quilt Festival, Florida's only outdoor quilt show and sale, will be held Saturday, March 21, 2015, from 9 a.m. to 3 p.m. in the picturesque town of Trenton, Florida. Located in north central Florida just 20 miles west of Gainesville, Trenton will be festooned with quilts flying from shops, businesses and government buildings up and down Main Street and beyond. Trenton is also home to the Florida Quilt Trail and the new Florida Quilt Museum.
Hundreds of quilts from dozens of participating Florida Quilt Groups will be displayed inside and outside Trenton's historic buildings. The New Quilt Museum, located on Main Street just south of the historic Railroad Depot will be host to antique quilt collector, marine biologist, and living history expert Tiffany Black who will be sharing some of her quilt collection, spanning the 1840s through the 1880s, as well as a special display of more than twenty quilts (provided by Carol Cama of Sarasota, Florida) featuring modern fabric and designs by well known author, lecturer and designer Kaffe Fassett whose quilts have been exhibited on many continents, including at London's Victoria and Albert Museum.
In addition to Quilts, there will be over sixty Old Time Crafters, Antique Dealers, a wide variety of Quilt and Craft Demonstrations, Good Food and Music plus Antique Cars and Tractors.
For more information about the festival, visit us on Facebook, go to the Festival website www.trentonquiltfestival.com, or contact the Suwannee Valley Quilt Shoppe, (352) 463-3842.
-------------------------------------------------------------
QUILT SHOW IN ESTERO
The Koreshan Clothesline Quilt Show will be held Saturday, March 21-22, 2015 from 10-3 in conjunction with the Antique Engine Show at the Koreshan State Historic Site, 3800 Corkscrew Rd at the intersection of Rt. 41. This is in Estero, FL at the intersection of Corkscrew Rd and Rt 41. Exit 123 off interstate 75.
Last year a record breaking 2000 people attended. The Quilt Show features vintage quilts from the collection at the Koreshan State Historic Site in Estero as well as contemporary quilts. Vintage sewing machines are being used and on display. The purpose of the Quilt Show is to learn how to care and preserve quilts while celebrating the tradition still carried on by quilters today.
We're selling care and preservation kits and offering demonstrations on re-folding quilts, how to clean them, how to preserve them, and how to document them. A nationally certified quilt appraiser will appraise quilts at $50 for a written appraisal and $25 for a verbal one.
We're offering demonstrations on the 1898 electrified treadle, 1903 hand-cranked, and 1952 featherweight sewing machines while making quilts for the VA hospitals.
Contact the Koreshan State Historic Site Ranger's Office at 239-992-0311 for more information.
Submitted by Joan McMahon, KSHS Quilt Show Coordinator: momc3182gmail.com: 410-733-0029
-------------------------------------------------------------
UPCOMING PROGRAMS IN BOCA RATON
Gold Coast Quilting Guild, in Boca Raton.
Sarah Ann Smith (Hawaiian Applique) March 18th
Ellen Lindner (Grow with the Flow) May 20th
Deborah Karasik (Look Ma, no curves) August 19th
Diane Hire (TBA) September 16th
Thank you.
Victoria Magnacca (quiltqueen2@me.com)
Sarah Michael (msol2@comcast.net)
-------------------------------------------------------------
HERITAGE DAYS IN BRADENTON
Saturday, March 28, 2015 from 11 am – 4 pm
Manatee Village Historical Park presents five hours of adventure and discovery exploring Manatee's past through literature, music, dance and the arts. This special event offers something to interest every age with heritage artisans, crafts, games from yesteryear and food vendors on site. FREE! Admission and parking. Keynote speaker and award winning filmmaker, Rick Smith, will present a memorable multimedia presentation on his father's life work titled: Patrick Smith's Florida is a Land Remembered. "Funding for his program has been provided by the Florida Humanities Council and is sponsored in part by the State of Florida, Department of State, Division of Cultural Affairs and the Florida Council on Arts and Culture."
Thanks,
Christine A. Brown, Special Events Coordinator
Manatee Village Historical Park, 1404 Manatee Avenue East, Bradenton, FL 34208
CALL FOR VENDORS: Our annual Heritage Days Open House is scheduled for Saturday, March 28, 2015 from 11 am – 4 pm (Vendors must be setup and ready to go by 10:30 am). If anyone would like to participate and sell or demonstrate their work, please have them contact me ASAP at (941) 741-4075. We do not charge a vendor fee. This is an outdoor event. Attendance is about 550-750. Vendors must bring their own tables, chairs and a pop up tent – (if needed). The space is about 10' x 10'.
-------------------------------------------------------------
QUILT ESCAPE IN SATELLITE BEACH
Margie Engel is hosting/teaching a three-day Quilt Escape April 13-15 in Satellite Beach. The retreat focuses on artistic ways to enhance your quilt using tsukineko inks, prismacolor pencils, oilstix, foiling, Angelina, beads, and decorative stitching! All supplies and food are included in the $225 fee. No lodging included. Details: www.engelquilts.com. Questions: margie@cfl.rr.com.
-------------------------------------------------------------
QUILT EXHIBIT IN MELBOURNE
Southern Accents
May 16 – August 22, 2015
Ruth Funk Center for Textile Arts - Melbourne, FL
Description: This juried quilt exhibit features work submitted by Studio Art Quilt Associates (SAQA) members living in the Southeast. Quilts are to be inspired by the question: what makes life in this part of the country special?…the history, tradition, or climate? Maybe it's the demographics, food, or industries.

Participants are encouraged to find the qualities that make living in the Southeast unique and celebrate them in an art quilt. The exhibit is juried by Dr. Sandra Sider.
The opening of the exhibit is held in conjunction with the inaugural regional conference "Studio to Gallery," on the campus of Florida Institute of Technology May 15 – 16, 2015.
Additional information
-------------------------------------------------------------
QUILT SHOWCASE IN DELAND
July 18-29, "Quilt Showcase at the Stetson Mansion", Once again, The Quilt Shop of Deland is partnering with the Stetson Mansion for a Quilt Showcase! Stained Glass Quilts and Egyptian Travels are just a few of the wonderful themes planned for display in the turn-of-the-century mansion. Enjoy quilts in a beautiful setting! Visit www.stetsonmansion.com for reservations and plan a visit to the Quilt Shop of DeLand
-------------------------------------------------------------
QUILT SHOW IN PORT SAINT LUCIE
The Port Saint Lucie Crazy Quilters Biennial Show. The Show is scheduled for February 4, 5 and 6, 2016 at the Port St Lucie Civic Center.
Our email address is pslquiltshow@gmail.com for the show. We are so excited that there is such a great listing for the area.
http://pslquiltinginparadise.blogspot.com
-------------------------------------------------------------

QUILT SHOW IN WEST PALM BEACH
Palm Beach County Quilters' Guild
Quilt Show March 18-19, 2016.
Location South Florida Fairgrounds West Palm Beach
Any questions, please email us at donnajesse8348@gmail.com
-------------------------------------------------------------
The Flying Needles in Niceville Fl would just like to thank each and every one that came to our event on February 27 & 28 —we hope you had fun and learned something new and was able to meet up with old friends and maybe make some new ones ——again thank you and hope to see you next year
Kathy Everett
quiltingforfun@cox.net
2015 FNQG Retreat / Show Chairperson
-------------------------------------------------------------
Call to Artists for Fiber and Wearables for Florida CraftArt
Florida CraftArt Gallery wants to enlarge our selection of handmade wearables and fiber work created by Florida artists. Our beautifully, renovated gallery is the perfect place to sell your fine craft work for women, men and children. Painted silk, hand-wovens, felted, hand-dyed apparel and house hold items, etc. We are looking for innovative use of materials and mediums. Your work is insured while it is in the FCA Gallery. Artist commission is 55% and FCA will retain 45%. FCA Gallery sells only the work of our Florida artist members, so you must be a member.
Please submit images of your work and a completed application for jurying into the gallery. The application and answers to most questions can be found on the Florida
CraftArt website
***We will also be sending out a Call to Artists soon for our Fashion and Fiber show August 28-October 24, 2015 which coincides with St. Pete Fashion Week