Florida Quilt Network - Newsletter #210
www.FloridaQuiltNetwork.com
March 7, 2016
Quilting Friends,
I've been thinking lately about quilting classes. You may know that I am a quilting teacher, but I'm also a quilting student, and I don't get very many chances to take a quilt class, so when I have the opportunity, I jump at it. I took some great classes at the AQS show in Daytona Beach last month, and it got me to thinking about online classes vs 'in person' classes.

I purchased Cindy Needham's Craftsy class a few months ago, and never seemed to find the time to sit down and watch it, but when I signed up for her class in Daytona Beach, I decided I needed to power through the videos so I would have good questions when I arrived. I've been wanting to improve my free-motion feathers for a long time, and I finally did! But I could not have done it without Cindy standing over my shoulder and giving me second-by-second advice on how to form each feather.
THAT is something you cannot get from a video. I do realize there is a place for both types of classes, but I hope the real-time class format never goes away. When I'm able to see and hear my students in real time, I can help them before things go down the wrong path. I can give them encouragement and suggestions as they are going along. Does that make sense?
I also learned from the chatter around me, connecting with like-minded quilters and sharing information with others. What an awesome opportunity! I hope you can find opportunities to take a real-time class in your area.
For a complete listing of all the Florida upcoming shows, retreats, workshops, shop hops, exhibits, etc, please visit the Calendar.
Happy Quilting, Mary-Jeanine
PS: I love to hear from you, so drop me a line sometime!
--------------------------------------------------------------------------------------
CALENDAR OF EVENTS: (Newsletter number follows)
2016
Mar 1-31 Quilt Exhibit in Key Largo bonniebanks@bellsouth.net (#207)
Mar 9 Quilt Show in Venice Suembs@outlook.com (#209)
Mar 11-12 Quilt Show in Largo www.SuncoastQuiltingCircle.org (#199)
Mar 11-12 Quilt Show in New Smyrna Beach PelicanPiecemakersQuiltGuild@gmail.com (#204)
Mar 12 Sew-a-Thon in Winter Springs http://evite.me/Ekbn6CTptT (#209)
Mar 16 Rayna Gillman Workshop in Boca Raton www.gcqg.org (#209)
Mar 17-19 Sewing & Quilt Expo in Lakeland http://sewingexpo.com/LakelandFL.aspx
Mar 18-19 Quilt Show in West Palm Beach donnajesse8348@gmail.com (#198)
Mar 19 Quilt Show in Trenton http://www.TrentonQuiltFestival.com (#207)
Mar 19 Bus Trip from Palm Coast to Trenton parksandrecreation@palmcoastgov.com (#209)
Mar 19-20 Quilt Show in Venice www.VAQG.org (#201)
Mar 19-20 Quilt Show in Estero momc318@gmail.com (#206)
Apr 1-2 Quilt Show in Lakeland www.ladiesofthelakes.org (#207)
Apr 2 Sewing/Quilting Studio Downsizing in Sanford Kathystachowicz14@gmail.com (#210)
April 7-10 Quilt Retreat In Bradenton www.SarasotaModernQuiltGuild.com (#208)
Apr 15-16 Quilt Show in Palatka www.MissDsQuilts.com
(#209)
Apr 27-28 Jean Ann Wright Lecture & Workshops in Melbourne www.seasidepiecemakers.com (#206)
May 18 Jane Sassaman Workshop in Boca Raton www.gcqg.org (#209)
July 27-28 Patricia Pepe Lecture & Workshops in Melbourne www.seasidepiecemakers.com (#206)
Sept 15-17 QuiltFest in Jacksonville www.quiltfestjax.com (#206)
Sept 28-29 Karla Alexander Lecture & Workshops in Melbourne www.seasidepiecemakers.com (#206)
Oct 17-18 Nancy Prince lecture & workshop in St. Petersburg http://www.SuncoastquiltingCircle.org (#210)
Oct 26-27 Linda M. Poole Lecture & Workshops in Melbourne www.seasidepiecemakers.com (#206)
2017
Feb 24-25 Quilt Show in Naples info here
Mar 1-4 AQS Quilt Show in Daytona Beach info here
Apr 24-30 Bus Trip to Paducah purcella23@aol.com (#210)
--------------------------------------------------------------------------------------
SEWING AND QUILTING OPEN HOUSE SALE!!!

Kathy Stachowicz has retired and is now downsizing to prepare for a move. The sewing and quilting hoarder in her must let go of her many treasures, much to her dismay. This sewing/quilting open house will be held Saturday, April 2nd, from 10am to 3pm at 214 Friesian Way, Sanford, Florida, 32773. Too many items to list all, but, for instance, there will be a sewing machine, sergers, stabilizers, hoop holders, thread, cutting and display boards, silk ribbon, fabric, sewing quilting and craft books, heirloom laces, and many many more notions at minimal cost.
Kathy Stachowicz
Kathystachowicz14@gmail.com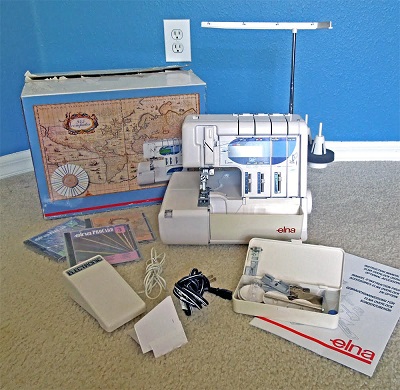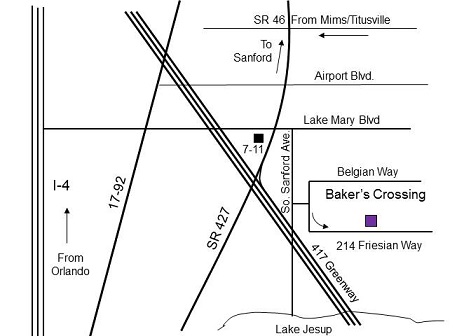 --------------------------------------------------------------------------------------
LECTURE IN BOCA RATON
Here's a South Florida Modern Quilt Guild event that is open to the public:
April 7 2016 6:30pm-9pm
Patch Reef Park Community Center
2000 W. Yamato Road Boca Raton, FL 33431 USA

Maria Shell Lecture and Trunk Show: Patchwork to Artwork--Journey of an Alaskan Quiltmaker
southfloridamqg.com/events//maria-shell-lecture
--------------------------------------------------------------------------------------
NANCY PRINCE LECTURE IN ST. PETE
Nancy Prince will be lecturing and doing a workshop at The Suncoast Quilting Circle in St. Petersburg on October 17 and 18, 2016.
Nancy Prince will be lecturing on October 17 at 7pm. Her lecture is open to all. Non-members will be charged a $5.00 fee and she will be teaching a Thread Sketching and Thread Painting Class on the 18th of October. The Class is open to non members as well. The cost is not determined as yet.
Diane Gardner Rhoden godessdi9@aol.com
http://www.SuncoastquiltingCircle.org
--------------------------------------------------------------------------------------
QUILTWEEK
APRIL 24-30, 2017
SEW HAPPY QUILT TOUR
The tour includes: Bus Transportation round trip Palm Coast to JAX Airport; Air fare round trip JAX to Nashville; Bus Transportation round trip Nashville to Paducah; 6 nights at the Drury Inn with complimentary Breakfast and a Kick Back Dinner Bar; Tickets to all AQS and QUILT IN A DAY Events; Trips to Hancock's of Paducah and Kentucky Oaks Mall Show Vendors; a Welcome Dinner and Farewell Dinner; and all For more information and how to receive a registration package, email purcella23@aol.com .
Audrey Purcell, Trip Mistress for Memory Makers Quilt Guild, will be our tour leader. Our group, SEW HAPPY QUILT TOUR, will be a group of 30 (up to 40) participants. Audrey will be happy to make a presentation to your Guild.
Deadline for signups: February 14, 2017
--------------------------------------------------------------------------------------
A MESSAGE FROM TEDDY PRUETT
Once upon a time, my husband thumbed through a copy of The American Quilter magazine and mentioned there was a big quilt show in Paducah KY and why didn't I go? My mental response was, why don't I go the moon? Not long after, he mentioned there was a program for appraisers and suggested I'd enjoy doing that, and my out-loud response was "And I could be an astronaut" which would make sense as I could then go to the moon as he had suggested.
That was twenty five years ago. I did indeed go to Paducah to a quilt show – many, many times. I did become an appraiser, and have had the privilege of appraising literally thousands of quilts brought to me by trusting clients. I've put hundreds of thousand of miles on my cars, and logged just as many air miles all in the service of quilts or quilt history. I've answered thousands of questions, solved family mysteries, opened people's eyes to the treasures – or not – that they own, laughed, instructed, bit my tongue, rolled my eyes, suggested paths for genealogical research based on what I saw in a quilt, taught countless people about care and storage, given lectures to hundreds of people at a time, acted as consultant, and made friends that I will keep forever. People have been kind enough to put my quilts in important exhibits all over the country; other friends have included me in their books and magazines. How wonderful is that!
But twenty five years is a long time, a full career as I see it, and I'm ready to go on to other things. This will be my last appraisal season, ending with a quilt show in March. I will miss it immensely; my whole world has been quilt related for so long I wonder who I will be if I'm not the quilt lady. I feel as if I'm throwing away my entire identity, and I'll admit there is discomfort in the process, but it is time, without a doubt. No vacillating, no second thoughts. I am officially announcing my retirement.
I hope to make some great quilts. I hope to spend quality time with my hubby. And I plan to write. I was a writer – at least, I dreamed of being one – before I even knew what a quilt was. It's time to let the writer come out to play.
I am forever grateful to each client who has relied on my knowledge, I treasure each generous quilter who has hosted me in her home; many will be lifelong friends. I thank each guild who has asked me to present a program or allowed me to appraise at their show. My quilting life has been rich, full, exciting, fun, wild, lucrative, creative, and thrilling. Thank you for any part you have played in making that life so amazing. I will miss it and I will miss you all. May God Bless.
Teddy Pruett
The only reason for being a professional writer is that you just can't help it. Leo Rosten
--------------------------------------------------------------------------------------
Rayna Gillman will be in Florida January-March 2017
Next year will be my third as a snowbird-teacher in Florida and I'm excited to be here again. In 2015 I taught at the Jupiter chapter of the So. Fla MQG; in 2016 I am teaching at guilds in Vero Beach and Boca Raton. Will I be at your guild in 2017?
While I am here I will be teaching on a limited basis, so if you are currently planning workshops and lectures for early 2017, please contact me soon, before my limited slots fill. I'll send you information — I'm working on some brand new classes and other exciting things for 2017.
My email is rgillman@studio78.net or you can reach me at 973-454-8930. Look forward to hearing from you!
rayna
www.studio78.net
http://studio78.notes.blogspot.com