Florida Quilt Network - Newsletter #223
www.FloridaQuiltNetwork.com
May 6, 2017
Quilting Friends,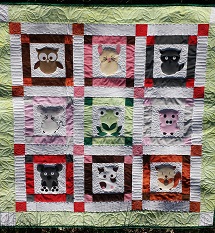 I've been having fun with the AccuQuilt Owl die to make this baby quilt. Nine different animals, all made with the same die. The pattern is free on the Accuquilt.com website.

I'm headed up to the last quilt show of the season, in Gainesville, this morning. I'll pick up my mom to get her out of the house for a few hours, it'll be fun!

If you're a fairly new reader of this newsletter, you may not know that the Calendar page on the website is a quick way to view upcoming events all over the state. Give it a look-see.
Happy Quilting,
Mary-Jeanine
PS: I love to hear from you, so drop me a line sometime!
----------------------------------------------------------------------------------------
FOUR SEWING MACHINES FOR SALE IN ORLANDO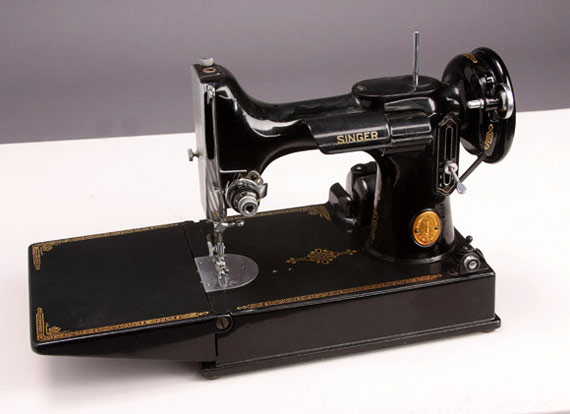 Singer Featherweight 221 Collectible Antique Sewing Machine - $300
manewton@cfl.rr.com text or call : 407 797 9273
Very good condition. Paint very good. Has been maintained. Runs well.
Comes with: locking carrying case (and keys), several original attachments/feet (and original box), original can of oil, original manual, original bobbins, original screwdriver, and more! Serial # AK120675 Portable. Come try it out and see!!!
Singer Featherweight 221 Collectible Antique Sewing Machine - $350
manewton@cfl.rr.com text or call : 407 797 9273
Quilter's dream machine!!! Perfect for new or experienced sewers.... Lots of extras! Runs well.
Good condition. Paint has some mottling, and chipped areas. Has been maintained, but not used in a while.
Comes with: locking carrying case (and keys), several original attachments/feet as well as a 1/4" foot and quilting foot, thread stand fitted for machine, needles, bottle of oil, reprinted manual,
bobbins, lubricant, spare replacement parts, original screwdriver, and more!
Serial # AD882254 Portable.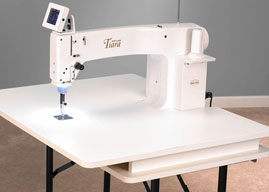 Babylock TIARA with Stitch Regulator and Wooden Studio Desk - $3000
manewton@cfl.rr.com text or call : 407 797 9273
Very gently used. Over $5,000 of equipment & supplies!!! $3,000.00 OBO. Stitch regulator. Wooden desk/studio machine holder. Like new. Forced to move to a smaller place, and there is no place to set this up now... I need to move to another state, and must reduce my 'stuff' before I can do so. I am in Orlando, FL. I prefer pick up, as I have no idea what this would cost to ship.
Includes: Tiara BLTR16 with instruction and reference guide Tiara quilting table, variable speed bobbin winder, stitch regulator with instruction and reference guide, 5 bobbins, 10 #16 needles, 10 #18 needles, bobbin case, thread antenna, oiler, power cord, brush, disc shaped screwdriver, bobbin case screwdriver, 3 mm Allen wrench, 5 mm Allen wrench, foot pedal

BONUS ITEMS: Open toe hopping foot $80, 6 additional bobbins, horizontal spool pin,
extra 100/16 needles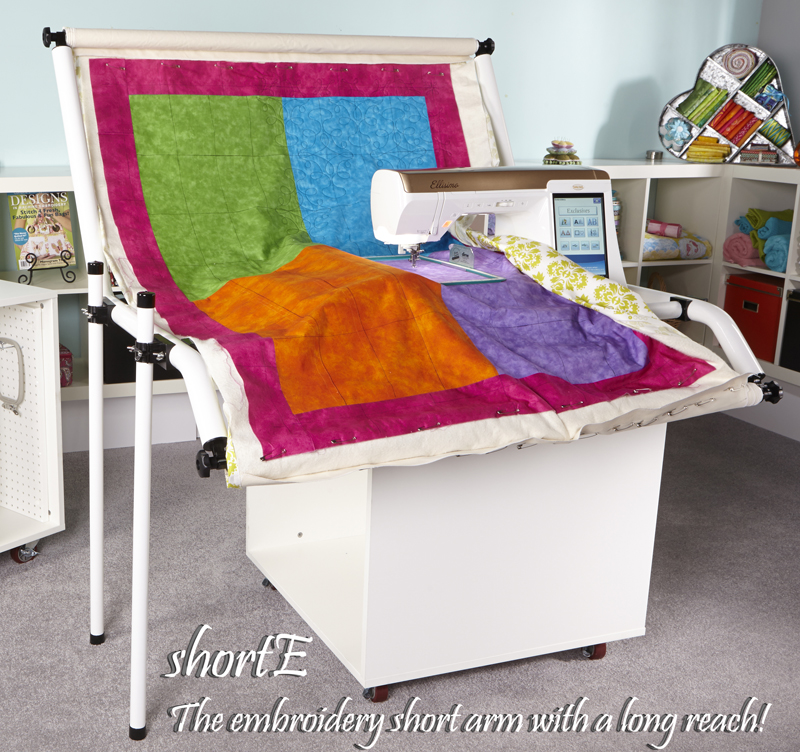 DIME ShortE short arm Quilt Frame System - $350
Works with most single needle embroidery machines plus Snap Hoop Monster.
Solid, aluminum-tube frame for maximum quilting performance
Requires no special furniture -- use with your existing sewing table or any tabletop with a surface at least 25" x 28"
Easy to assemble, Brackets slide on and off, Rails disassemble with a twist, Adjustable support legs with non-marring caps for table heights up to 34", Breaks down in 5 minutes, Weighs under 30 lbs., Two rail configurations, Narrow rail 45", Wider rail 72"*, *If your machine arm measures 9"-12", the shortE can accommodate King Size quilts
Small Footprint, Wide requires a 78" x 46" space, Narrow requires a 50" x 46" space, Roller bars evenly distribute quilt weight, Easy to use -- no basting needed, Perfect for free-motion quilting, too, Ideal for small businesses! shortE costs a fraction of a longarm quilting system and takes up less space! Made in the USA
Sincerely, Mary Anne Newton
manewton@cfl.rr.com text or call : 407 797 9273
----------------------------------------------------------------------------------------
CALENDAR OF EVENTS: (Newsletter number follows)
2017
Now – May 26 Fiber Arts Exhibit in Fort Myers sd14@cornell.edu (#223)
Now – June 17 Quilt Exhibit in St. Petersburg (#221)
May 13 Quilt Workshop in Lake Worth www.hibiscusquiltguild.org (#213)
June 5 Janice Vaine Lecture in Orlando floridacabinfever.com (#217)
June 9-Aug 18 Art Quilt Exhibit in Dunedin (#223)
June 22-25 Quilt Retreat in Orlando website (#223)
July 26-27 Gyleen Fitzgerald Lecture & Workshops in Melbourne www.SeasidePiecemakers.com (#223)
Aug 12 Quilt Workshop in Lake Worth www.hibiscusquiltguild.org (#213)
Sept 21-24 Quilt Show in Jacksonville www.QuiltFestJax.com (#222)
Sept 27-28 Amanda Jean Nyberg Lecture & Workshops www.SeasidePiecemakers.com (#223)
Oct 21 Quilt Auction in Maitland floridacabinfever.com (#219)
Nov 11 Tablerunner Workshop in Lake Worth www.hibiscusquiltguild.org (#213)
2018
Jan 18-20 Mancuso Quilt Show in Orlando website
Feb 2-3 Quilt Show in Palmetto carollipp@gmail.com (#219)
Feb 16-17 Quilt Show in Punta Gorda website (#223)
Feb 28 – Mar 3 AQS Quilt Show in Daytona Beach
Mar 2-3 Quilt Show in Ocala (#223)
----------------------------------------------------------------------------------------
FIBER ART EXHIBIT IN FORT MYERS

Pushing Boundaries: A Juried Exhibit of Contemporary Fiber Art
Exhibition Dates: May 5-26, 2017
Opening: May 5 5-7:00 pm
Walk & Talk: May 6 with judge and artists: 10:00 am

Alliance for the Arts
10091 McGregor Blvd.
Fort Myers, FL 33919
239 939-2787

"Pushing Boundaries" is an exhibit of fiber art that goes beyond the expected to express both personal and artistic visions. Ranging from realistic to abstract, it showcases a variety of materials and exciting techniques: shibori dyeing, printmaking, hand and machine stitching, painting on silk and cottons with threads and acrylics, embellishment with beads, fibers and found objects. All of the selected pieces were created by members of Art Quilters Unlimited, an exceptionally talented group of fiber artists who have been meeting in Fort Myers for over 10 years. Many have shown and sold their work nationally.
Sally Dutko sd14@cornell.edu
----------------------------------------------------------------------------------------
WORKSHOPS IN TRENTON
Wednesday, May 10, 2017 Anything Goes with Lyn*: 10:00 a.m. – 3:00 p.m. Fee: $25.00
Wednesday, May 17, 2017 Anything Goes with Lyn*: 10:00 a.m. – 3:00 p.m.
Fee: $25.00
Saturday, May 20, 2017 Circa 1950's Tea 2:00 p.m. Enjoy stepping back in time with dancers , music, and tea! Fee: $20.50
Wednesday, May 24, 2017 Anything Goes with Lyn*: 10:00 a.m. – 3:00 p.m. Fee: $25.00
Wednesday, May 31, 2017 Anything Goes with Lyn*: 10:00 a.m. – 3:00 p.m. Fee: $25.00
Reservations are required for all classes and teas. A sewing machine is also required for most classes. For more information on individual projects, kits and supply requirements or to reserve your spot, please call 352-463-3842. Classes are held in the Historic Ice House.
Lyn White's Wednesday Classes are open instruction. You may choose a featured pattern, such as The Sunshine Pineapple or French Braid, or conceive your own design and work with Lyn to complete your quilt. All levels of assistance and guidance are provided by Lyn from beginner to advanced
----------------------------------------------------------------------------------------
ART QUILT EXHIBIT IN DUNEDIN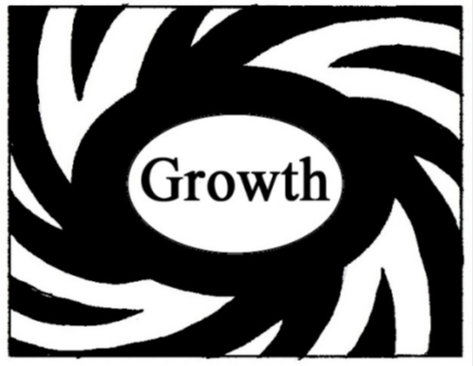 The quilt artists displaying their work in this Studio Art Quilt Associates exhibit were challenged by various aspects of the GROWTH theme. Their art quilts reference growth in terms of personal growth, artistic, financial, natural, urban, physical, spiritual, mechanical, relational among many other concepts depicting growth.
June 9 – August 18, 2017
Dunedin Fine Art Center
1143 Michigan Blvd.
Dunedin, FL 34698 727.298.3322
Opening Reception: June 9, from 6 to 9pm.
Various fiber related Saturday demonstrations at 11 am on: June 17, 24, July 8, 15, 29, and August 5, 12
Saturday Gallery Talks at 11am on: June 24, July 15, 29 and August 12
Shirt Tales fiber collage workshop with Karol Kusmaul: Saturday August 5, from 10 to 3pm. Please contact DFAC for more information.
----------------------------------------------------------------------------------------
QUILT RETREAT IN ORLANDO
Florida Cabin Fever Quilters' Guild 9th Annual Quilt Retreat June 22 to 25, 2017 San Pedro Conference Center
2400 Dike Road
Winter Park, FL 32792
Registration information is available here.
or contact Moe Bradley at quilter@cfl.rr.com
You don't have to be a guild member to attend - just come and enjoy 4 days and 3 nights of uninterrupted quilting bliss! Meals are included in the price.
----------------------------------------------------------------------------------------
NATIONAL TEACHERS IN MELBOURNE
July 26-27 Gyleen Fitzgerald of Trash to Treasure Pineapple quilt fame will be in Melbourne. Lecture: "Path to Modern", a half day workshop and a full day workshop. See www.seasidepiecemakers.com for information. Classes and lecture are open to the public with fees.
September 27-28. Amanda Jean Nyberg of Crazy Mom Quilts (google her) will be in Melbourne. Lecture and two classes will be scheduled. Check our website: www.seasidepiecemakers.com for information when it is posted. Classes and lecture are open to the public with fees.
----------------------------------------------------------------------------------------
QUILT SHOW IN PUNTA GORDA
The 12th Biennial Quilt Festival, "Gathering of Quilts" will be held at the Charlotte Harbor Event & Conference Center,75 Taylor Road, Punta Gorda, Florida on February 16 and 17, 2018 from 9 AM to 4PM.
The Judged Quilt is presented by the Disconnected Piecers Quilt Guild of Port Charlotte, FL and will feature over 200 quilts. It will also include a Quilters Boutique, Merchant Mall, Quilters Auction, Special Exhibits, and Demonstrations, and Opportunity Quilt, "Awesome Blossoms". Free parking and Buses Welcome.
For more information. Contact Jamie Scullie (402-630-6605) or Betty Jordt (941-485-4766) or email at dpqg@yahoo.com.
Show website: http://www.dpqginc.com/quilt-show.html
----------------------------------------------------------------------------------------
QUILT SHOW IN OCALA
Belleview Busy Bees 25th Anniversary Quilt Show
March 2-3, 2018
Silver Springs Shores Presbyterian Church
674 Silver Road
Ocala
----------------------------------------------------------------------------------------
FROM BONNIE ASKOWITZ
Hi Mary-Jeanine,
Some good news from my quilt life:
Several of my quits are livening up the lobby at the Capital Bank branch at 144th Street and South Dixie Highway in Palmetto Bay, FL. They all reference South Florida and will be up indefinitely.
Also, my quilt "Gloria" will be at Houston in November with 50 of the "HerStory" exhibition curated and promoted by Susanne Miller Jones. Gloria is a tribute to one of my sheroes Gloria Steinem. If this is too early for the Newsletter, please skip it.
And finally, "Hand of Peace" will be in the "Sacred Threads" exhibition opening at the Floris United Methodist Church,13600 Frying Pan Rd. Herndon, VA, 20171 beginning July 7 - 23.
Thanks,
Bonnie Askowitz
"Women's rights are human rights."
----------------------------------------------------------------------------------------
For Immediate Release
Contact: Gabrielle Redfern, 352-316-3656
SVQuiltChat@Gmail.com
"16 DECADES OF QUILTS"
NEW EXHIBIT AT THE FLORIDA QUILT MUSEUM
April 28, 2017, Trenton, Florida – The Florida Quilt Museum is pleased to announce a new exhibit in our History Room, "16 Decades of Quilts",showcasing popular motifs and colors over the past 160 years of American quilting.
Curated by Teddy Pruett and Kathy Cray, the exhibit features over 35 quilts from the early 1800's thru the 1960's. Each quilt on display is an outstanding example of a typical quilt of the era, and can be dated by the style of pattern chosen and the types of fabrics and colors used in each quilt.
Teddy Pruett, a Certified Quilt Appraiser, shares her knowledge and training in evaluating these pieced masterworks. "To determine the date, or even the regional origin of a quilt, I "read" the clues that each quilt offers to me. There is a story in each selection that goes into a quilt: from the colors, fabric composition, patterns, dyes, edge finishes and even the style of quilting and stitches."
"Dating quilts is no easy task", remarks The Florida Quilt Museum's Founder, Mrs. Stephanie Metts, "You really have to know what was popular when and where, and have an encyclopedic memory of fashions and cultural popularity. There is no finer expert in this area than Teddy Pruett and we are thrilled to share her knowledge with those who appreciate antique and vintage quilts through this exhibit."
"16 Decades of Quilts" will hang in The Florida Quilt Museum through October of 2017.
The Florida Quilt Museum is dedicated to preserving and displaying Florida's quilting heritage to ensure Florida's quilting future. It is located in downtown Trenton, Florida on Main Street (US 129) in the Historic Wade Building. The Museum is open Monday through Saturday, from 11:00 a.m. until 3:00 p.m. Both the Museum and nearby parking are free. For additional information call (352) 316-3656 or visit our Facebook page Florida Quilt Museum.
ANYTHING GOES CLASS EXHIBIT CONTINUES IN LONG GALLERY
The Long Gallery of the Suwannee Valley Quilt Shoppe features the works of Lyn White's Wednesday Classes' "Elephant Challenge" as well as paper quilt blocks produced by children during the 2017 Trenton's Suwannee Valley Quilt Festival.