Laundry Soap
I've been making this recipe for about 3 years (today is 6/28/12) and its working really well in my front loader. There are no un-dissolved bits of soap on our clothes. We dry our clothes on the clothesline outside when the sun is out, or use the dryer when its raining. Either way, our laundry smells fresh and natural. I washed a load of clothes at a vacation cabin a few weeks ago, using their laundry detergent. Everything that I washed smelled so strong that I had to air everything out before putting it back in drawers.
Consider this another easy way to rid your home and precious family of unnecessary chemicals.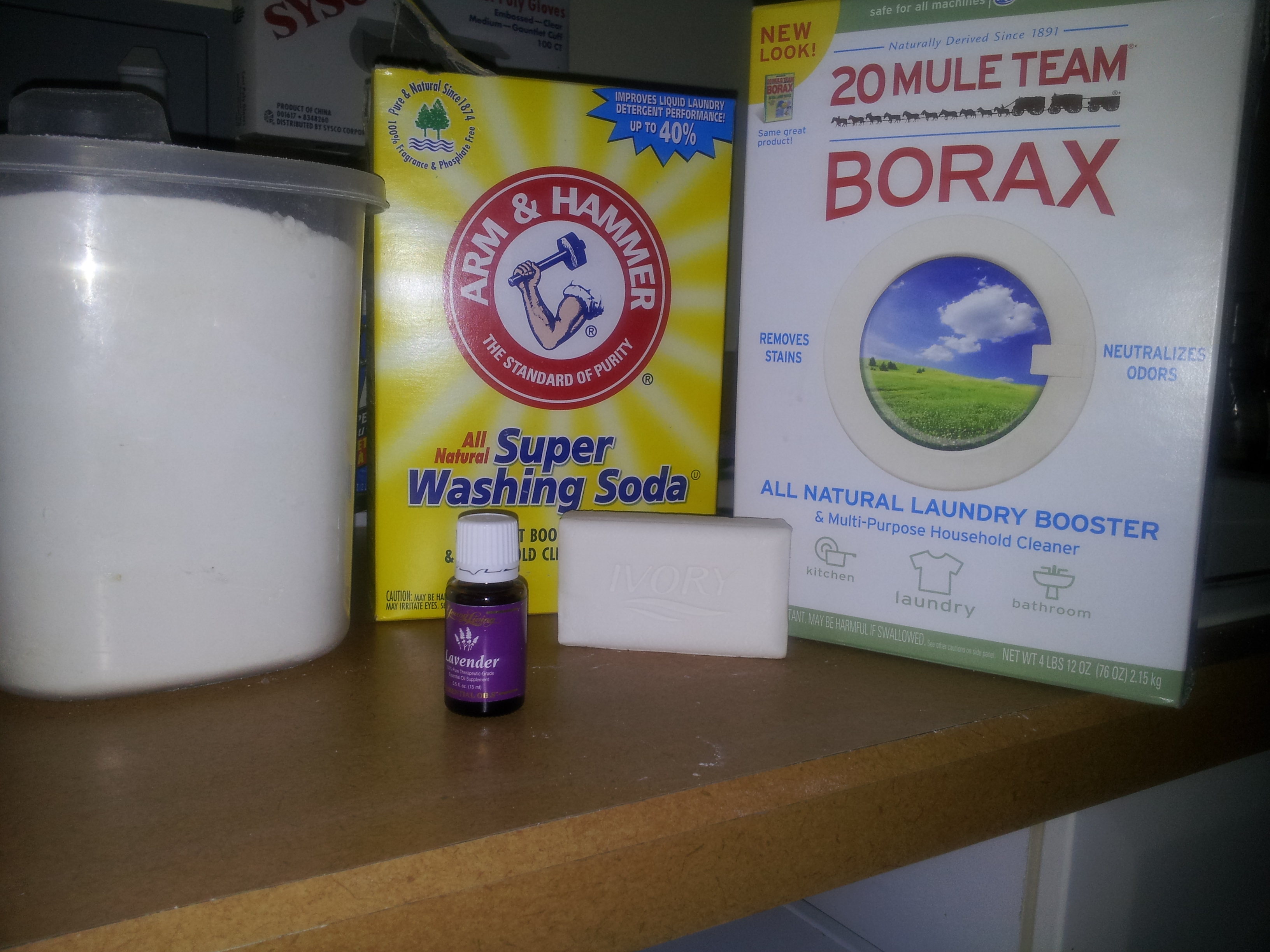 Ingredients:
1 bar ivory soap, sliced into slivers
1 cup Washing Soda
1/2 cup Borax
10 drops lavender essential oil (optional)
Put all the ingredients into a food processor and process until the Ivory soap is powdered. Use about 1 ounce (about 3 TBSP) per laundry load.
Notes:
Allow the Ivory Soap to harden without plastic wrap for a few months, and it whizzes up much better.
The Washing Soda is from Arm & Hammer in a yellow box in the laundry aisle.
The Borax is in a white box, usually next to the Washing Soda.
This recipe costs about 6 cents a load, has no harsh chemicals for your skin OR the environment, and you can add your own fragrance by putting a few drops of your favorite essential oil for each batch.
I purchased a small food processor I keep in the laundry room just for this recipe. Now I don't have to wash the soap out each time I make a recipe.
Enjoy!